Overview
A
hammertoe
is a misshapen toe. The middle joint of the toe bends up in a way that makes the toe look like it is forming an upside-down V. The bent joint may rub the top of your shoe. Hammertoes can develop on any toe, but they usually happen in the second toe. Claw toes or mallet toes look a lot like hammertoes, but a different joint in the toe is bent. Hammertoes usually are not painful at first. When they begin, they can be pushed down to the correct position. These are called flexible hammertoes. After a while, they will not go back to their normal position, even if pushed with the fingers. These are called rigid hammertoes.
Causes
Poorly fitting shoes and muscle imbalances are the most common causes of hammertoe. When shoes are too narrow or do not accommodate the shape and size of your feet, they often contort the position of your toes. Choosing a shoe that fits is very important when it comes to avoiding foot problems like bunions or hammertoe. Having your toes bent for an extended period of time in a shoe that is too narrow or small forces your toes to adapt to the cramped space. With time, the muscles in your feet become accustomed to holding the flexed position of your toes, making it harder, or even impossible to straighten them.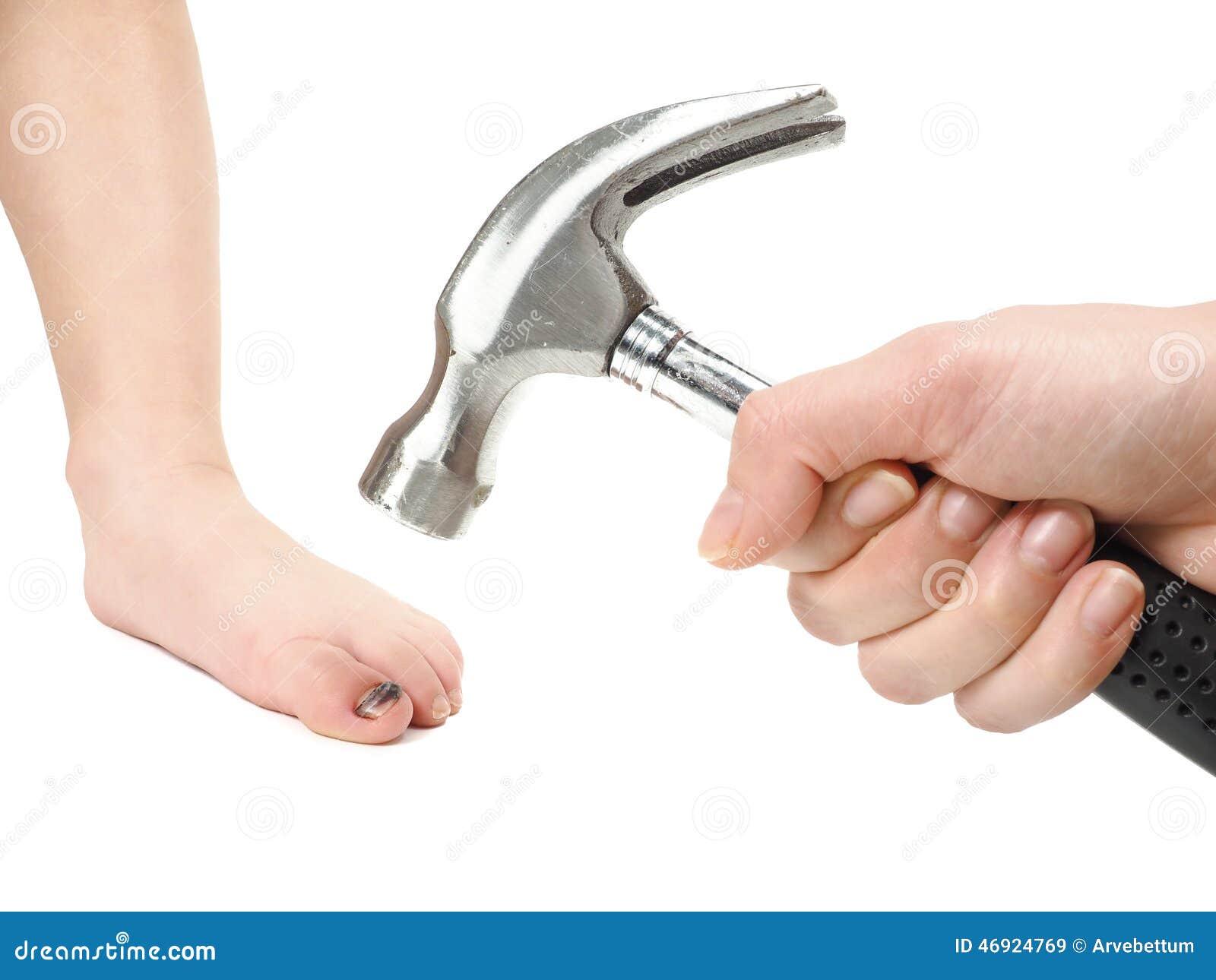 Symptoms
Pain on the bottom of your foot, especially under the ball of your foot, is one of the most common symptoms associated with hammertoes. Other common signs and symptoms of hammertoes include pain at the top of your bent toe from footwear pressure. Corns on the top of your bent toe. Redness and swelling in your affected area. Decreased joint range of motion in your affected toe joints.
Diagnosis
Hammer toes may be easily detected through observation. The malformation of the person's toes begin as mild distortions, yet may worsen over time - especially if the factors causing the hammer toes are not eased or removed. If the condition is paid attention to early enough, the person's toes may not be permanently damaged and may be treated without having to receive surgical intervention. If the person's toes remain untreated for too long, however the muscles within the toes might stiffen even more and will require invasive procedures to correct the deformity.
Non Surgical Treatment
Apply a commercial, nonmedicated hammertoe pad around the bony prominence of the hammertoe. This will decrease pressure on the area. Wear a shoe with a deep toe box. If the hammertoe becomes inflamed and painful, apply ice packs several times a day to reduce swelling. Avoid heels more than two inches tall. A loose-fitting pair of shoes can also help protect the foot while reducing pressure on the affected toe, making walking a little easier until a visit to your podiatrist can be arranged. It is important to remember that, while this treatment will make the hammertoe feel better, it does not cure the condition. A trip to the podiatric physician?s office will be necessary to repair the toe to allow for normal foot function. Avoid wearing shoes that are too tight or narrow. Children should have their shoes properly fitted on a regular basis, as their feet can often outgrow their shoes rapidly. See your podiatric physician if pain persists.
Surgical Treatment
In advanced cases in which the toe has become stiff and permanently bent, the toe can be straightened with surgery. One type of
Hammer toe
surgery involves removing a small section of the toe bone to allow the toe to lie flat. Surgery for hammertoe usually is classified as a cosmetic procedure. Cosmetic foot surgeries sometimes result in complications such as pain or numbness, so it's better to treat the problem with a shoe that fits properly.